Advantages
Use ultimate Woffice SaaS solutions, and save big on expensive tools for project management.
Get all the project management add-ons for Woffice within a single bundle at a better price.
Revamp your team's productivity with advanced organizational techniques to unlock their full potential.
Overall, Woffice project management software is an essential plugin bundle for any team looking to streamline their work, improve communication, and achieve their goals more efficiently.
Purchase Woffice Project Management Addons

1 Year of Support
We're active for any support issues and feature suggestions. Get in touch and let us know how we can help.​

Money-back Guarantee
We offer a 14 days money-back guarantee. If you're not satisfied with our product & services, you can get your money back - no questions asked.​

Detailed Documentation
Complete documentation to learn how to setup everything around Woffice Products.​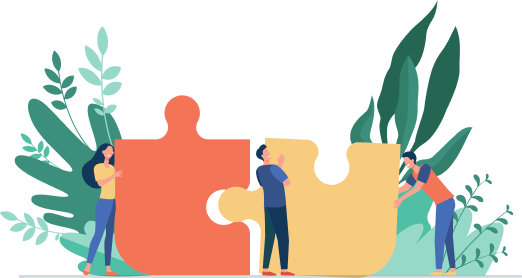 Already trusted by
14788

+ organizations organizations #1 multipurpose WordPress theme for your intranet/extranet
Powerful Features
With our powerful features, you can manage your workflow, and collaborate with team members, all in one place.
5 Star Rating
Our innovative 5-star solutions are designed to streamline business processes and improve your team's productivity.
Friendly Support
At our Woffice SaaS solutions, we believe that providing friendly support is just as important as delivering a quality product. What's Included In The Project Management Bundle?
Create a dedicated space to display OKRs and enjoy the most wanted aspect of project management on the go.
Avail your very own message dashboard page to foster private communications that lead to better sync.
Offers an enhanced bird's eye view of your team with their respective tasks to enable transparency as well.
Renders multiple and specific project reports within the chart to take better decisions based on the outcomes.
Enable timeline view to enjoy task info in a popup, and you can display tasks with assigned users for specific or multiple projects.
Add comments to tasks and enable both the frontend and backend functionality with advanced tasks.
Enable Kanban view for OKRs and even get notifications for its status change via Advanced Emails.
Make them even better by testing your emails, & get new and ready-made email blocks for Woffice.
Edit your tasks right from the front end, and enjoy features such as Today's Tasks or displaying tasks along with users.
Transform your docs to a compelling Wiki post and let your teammates be info-ready on the go. Be part of the strongest ecosystem



What's Included In The Project Management Bundle?