Advantages
Get accurate and timely information about the progress of a project, and meet the objectives within an allocated timeline.
Helps project managers to communicate with stakeholders, which promotes transparency and enhances collaboration.
Provide insights into various project-related aspects such as budget, timelines, resource utilization, and risk management.
Advanced reporting instantly boosts the performance of your software to manage projects, and helps in identifying risks, taking corrective action, and ensuring the project is delivered within the set timeline and budget.
Purchase Woffice Advanced Reporting

1 Year of Support
We're active for any support issues and feature suggestions. Get in touch and let us know how we can help.​

Money-back Guarantee
We offer a 14 days money-back guarantee. If you're not satisfied with our product & services, you can get your money back - no questions asked.​

Detailed Documentation
Complete documentation to learn how to setup everything around Woffice Products.​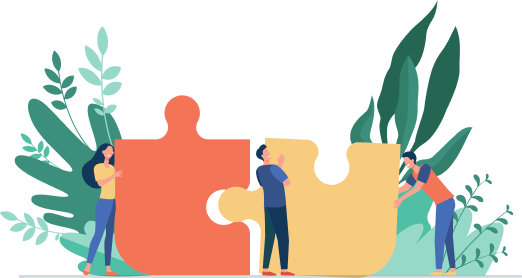 Already trusted by
14788

+ organizations organizations #1 multipurpose WordPress theme for your intranet/extranet
Powerful Features
With our powerful features, you can manage your workflow, and collaborate with team members, all in one place.
5 Star Rating
Our innovative 5-star solutions are designed to streamline business processes and improve your team's productivity.
Friendly Support
At our Woffice SaaS solutions, we believe that providing friendly support is just as important as delivering a quality product. Display All Project Reports
Start by creating a new page to display all your project reports. The first chart displays the projects list, alongside the task count, whereas the second chart will show the user alongside the number of tasks assigned.
Display A Specific Project Report
Start by creating a new page to display your specific project report.
It will display reports for your specific project ID you have entered. The first chart displays the task status, alongside the respective task numbers.
The second chart on the other hand displays the user(s) assigned to the tasks, alongside their respective task numbers.
Show Multiple Specific Project Reports
Create a new page to render multiple specific project reports via charts. It will render you advanced reports for your multiple specific projects.
Limit The Display of Your Project Reports
You can access the report data of any two projects with this feature. You can apply this feature in case you have multiple projects in place.
Implement Advanced Reporting for OKRs
Voila! Displaying reports for your OKRs is now possible. With this feature, you can implement advanced reporting either on all your OKRs or your single OKR. Be part of the strongest ecosystem



What's Included In The Project Management Bundle?