Advantages
Provides a platform for team members to communicate in real time, and work together on complex projects.
Project managers can easily monitor progress, delegate tasks, and ensure their team members are on the same page.
It helps to foster effective collaboration and ensures project success, and thus great add-on, especially for remote teams.
Working with Woffice project management software makes it way easier for the team members to switch between views - one that caters to specific objectives, and helps your entire team manage projects in one place.

1 Year of Support
We're active for any support issues and feature suggestions. Get in touch and let us know how we can help.​

Money-back Guarantee
We offer a 14 days money-back guarantee. If you're not satisfied with our product & services, you can get your money back - no questions asked.​

Detailed Documentation
Complete documentation to learn how to setup everything around Woffice Products.​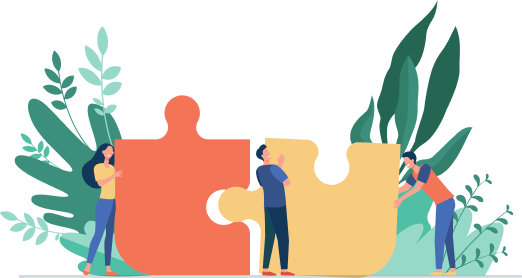 Already trusted by
14788

+ organizations organizations #1 multipurpose WordPress theme for your intranet/extranet
Powerful Features
With our powerful features, you can manage your workflow, and collaborate with team members, all in one place.
5 Star Rating
Our innovative 5-star solutions are designed to streamline business processes and improve your team's productivity.
Friendly Support
At our Woffice SaaS solutions, we believe that providing friendly support is just as important as delivering a quality product. Display Tasks Based On Assigned Users
Displaying tasks based on assigned users in project management teams improve task assignment clarity, resource allocation, accountability, collaboration, coordination, and progress tracking.
Here's a how the detailed status of the team view looks where team members with assigned tasks and task status are being displayed.
Display Tasks & Assigned Users Based on the Project ID
Enhance the overall project management efficiency and promote effective teamwork by offering a clearer view of tasks and assigned users based on the specific project. Be part of the strongest ecosystem



What's Included In The Project Management Bundle?