Advantages
Experience better customer retention, detailed analytics, and improved sales with Woffice CRM.
Efficiently store customer data to optimize your sales & marketing processes.
Automate key tasks, streamline your communication process and build your sales pipeline.
Go no further to look for CRM software for small businesses with our Woffice CRM add-on! Our goal is to help you increase your engagement with customers while getting things clearer, and easier for management.

1 Year of Support
We're active for any support issues and feature suggestions. Get in touch and let us know how we can help.​

Money-back Guarantee
We offer a 14 days money-back guarantee. If you're not satisfied with our product & services, you can get your money back - no questions asked.​

Detailed Documentation
Complete documentation to learn how to setup everything around Woffice Products.​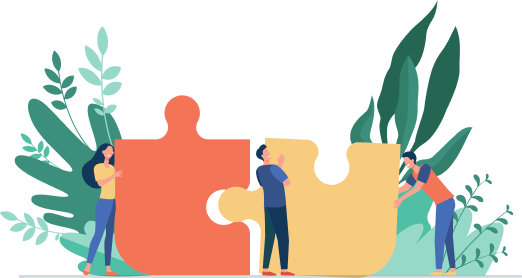 Already trusted by
14848

+ organizations organizations #1 multipurpose WordPress theme for your intranet/extranet
Powerful Features
With our powerful features, you can manage your workflow, and collaborate with team members, all in one place.
5 Star Rating
Our innovative 5-star solutions are designed to streamline business processes and improve your team's productivity.
Friendly Support
At our Woffice SaaS solutions, we believe that providing friendly support is just as important as delivering a quality product. A Systematic Approach to Create Leads from the Backend
Woffice CRM with backend lead management helps attribute leads to specific marketing efforts or channels. This information is valuable for understanding which marketing initiatives are generating the most valuable leads and for making data-driven decisions to allocate resources effectively.
You have everything set up in the backend right from the lead's contact name to their social media handles.
Display Leads on the Frontend with the Entire Information
Effortlessly create a new page with our shortcode to display the leads and their entire respective information on the front end. To unveil the full information regarding the leads, click the arrow button, and let the magic happen.
Using predefined status categories allows the sales team to have a clear understanding of where each lead stands in the sales process. It becomes easy to track progress, identify bottlenecks, and prioritize leads accordingly. Having a well-defined lead status system empowers managers and sales representatives to make better decisions.
Create New Status Categories
Add new status categories as per your preferences by clicking on the Add/Edit Client Statuses button in the drop-down. It will lead you to a new dashboard page where you can add a new status, a brief description, and color to categorize the status.
Create, Display & Delete Leads with Statuses in Kanban Style
With Woffice CRM extranet capabilities, you have the provision to display, delete, and add new leads with statuses right from the front end without interfering with the backend management system. Be part of the strongest ecosystem



What's Included In The Project Management Bundle?